Flat Panel Wood Doors

Alder
2 ¾" S&R
Inside: Mod. Chamfer
Outside: ⅛" Bevel

Alder
V-Groove S&R
⅛" Bevel


Alder
Inside: Small Bead
Outside: Square


Cherry
Inside: Bead
Outside: ⅜" Radius

Maple
2 ¼" Stile
3" Rail with Long Bevel
Square

Maple
⅛" Shaker Bevel
⅛" Bevel


Maple
Inside: Ogee
Outside: Soft Bead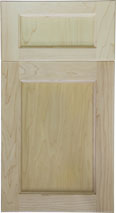 Maple
Inside: Step Bead
Outside: ⅛" Radius

Wild Hickory
2 ¼" Stile
3" Rail with Long Bevel
Square

Maple Shaker
Inside: Square
Outside: Square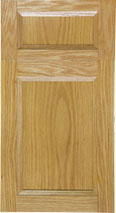 Red Oak
Inside: Chamfer
Outside: Square


Vertical Grain Fir
Inside: Bevel
Outside: Bevel
Solid Flat Panel Wood Doors

Maple
Solid Flat Bead Board
Inside: Square
Outside: Square

Maple
Solid Flat V-Groove
Inside: Square
Outside: Square

Knotty Alder Shaker
2 ¾" S&R
Inside: Square
Outside: Square
Solid Flat Panel Profiles

Reversed Raised Panel
Inside: Square
Outside: Square
Raised Panel Wood Doors

Knotty Alder
Curved Crown Panel
Inside: Bead
Outside: Full Bead

Cherry
Curved Crown Panel
Inside: Bead
Outside: ⅜" Radius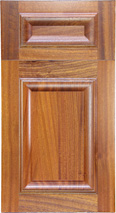 Mahogany
Slope Panel
Inside: Ogee
Outside: Square

Red Oak
Straight Crown Panel
Inside: Chamfer
Outside: Square


Walnut
⅜" Curved Crown Panel
Inside: Bead
Outside: Corner Bead

Vertical Grain Fir
Bevel Panel
Inside: Bevel
Outside: Square
Arch Wood Doors

Alder
Continuous Arch
Inside: Bead
Outside: Square

Knotty Pine
Cathedral Arch
Inside: Ogee
Outside: Square
Applied Moulding Wood Doors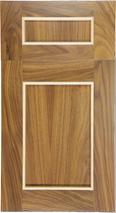 Walnut
Maple Applied Bead Moulding
Outside: Square

Alder
French Country Applied Moulding
Outside: Square

Stained Maple
Applied Step Bead Moulding
Outside: Square
Framed Wood Doors

Mullion

Open Frame

Heritage Mullion
Wood Doors Stain/Paint
All of the doors can be stained and lacquered or painted in the color of your choice or left natural with a clear lacquer on them. We can do a custom color with a minimum $400 order.
Wood Door Stain Colors

CP Licorice SC20

CP Bordeaux SC9

CP Arbutus SC19

CP Ebony SC4

CP Cabernet SC1

CP Coffee Bean SC12

CP Brown Cherry SC10

CP Sun-Kissed Earth SC18

CP Warm Chestnut SC14
Wood Door Paint Colors
These are our 3 standard paint colors:
Matching Peel & Stick
Real Wood Veneer for refacing - a unique product made with the matching colors and 3M adhesive on the back to make skinning your existing boxes and faces easy.